Hey all! As usual, I'm apologizing for not blogging enough. I always have the best intentions and then life takes over! Life is pretty great in Engaging Them All Land. Standardized testing is over so I'm finally back to helping teachers engage students and create life long learners. I have been conducting a ton of virtual field trips, specifically the ones with
Wild Earth TV
and
Safari Live
. If you haven't heard of this, you must!
Click here to see my original blog post of the experience!
I have also been doing a ton of green screen projects with teachers and students and they are loving it. Teachers are starting to paint their walls green so they can easily integrate this into their students's learning next year!
We have been fracturing fairy tales, making end of the year reading videos, traveling around the world, and hanging with penguins!
We also had a couple of fabulous visits from Google Expeditions and got to beta test the new Google Expeditions Augmented Reality content. It was amazing!!!!
We saw volcanos explode, dinosaurs up close, and tornadoes twist!!!!!
I also got to use the Google Expeditions Virtual Reality software to teach some amazing sixth graders about World War II and the Holocaust. I have worked with two amazing teachers over the years to create a technology rich end historical fiction station activity on World War II and the Holocaust. One of the stations is using VR and Google Expeditions to travel to Pearl Harbor, Normandy, Iwo Jima, and the Holocaust Museum in Washington, D.C.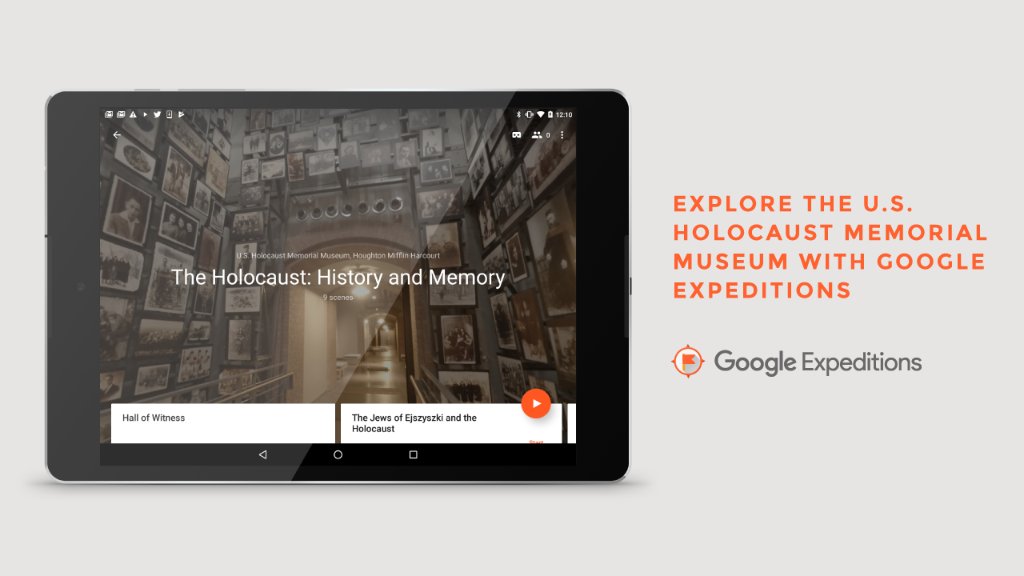 Click on the picture below if you would like all the resources for this station activity... for FREE!
Also, I had a really cool surprise... ish. In May, I was named a 2018 PBS Digital Innovator All Star!
I am honored and way excited because I get to get back to work with PBS and my amazing local affiliate WGBH. Seriously..... have I told you how amazing WGBH is?
This month, the 30 PBS All Stars get to go to CHICAGO for the PBS Digital Innovator Summit and then I get to spend a day at.....
Can you tell I'm super excited?!?!?
So.... I actually came here to announce a challenge I am giving myself for the summer. I have been working with teachers all over my district and have been showing them how to use social media to up their ed game. To help them out, I am going to do a weekly post about...
Who should I follow on Instagram?
Who should I follow on Twitter?
What podcasts should I listen to?
What blogs should I read?
What YouTube channels should i be watching?
Wild Card! This will be something amazing that doesn't fit into the above categories!!!
I have a ton of ideas but I would also love to hear and share the things you love! If you have any suggestions, fill in this form. You do not have to fill out the whole form. If you have a super great podcast I should be listening to, just fill out that piece!
I'm doing this to force myself to get back to my passion.... sharing with teachers. I hope you will join me!